If you like this content come back on www.happystove.com and rate it!
Make Your Own Gift Basket: The Golden Rules
Everyone loves to receive a gift, especially when the gift is carefully designed with love to perfectly fit passions and tastes of the recipient. A homemade gift basket is one of the best ways to say I care or I love you for any occasion including birthdays, holidays and parties. In this article you can find some great ideas on how to easily craft a perfect gift basket by yourself.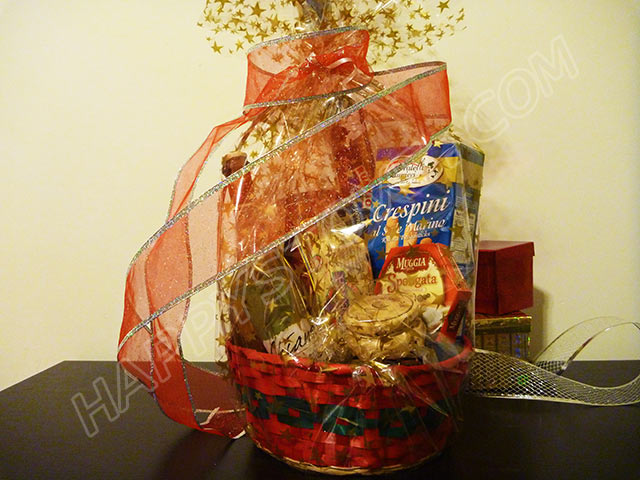 A Present That is Always Appreciated
When you think of gift baskets many are the available commercial options. From shapes to colors, products, size and price your choice is almost unlimited. However, the convenience of a store ready gift basket doesn't come free of loss. Your give up on the thing that makes a gift basket more valuable: customization.
A gift basket is a great gift idea for almost any occasion, a gift that is always appreciated during the Holidays, as birthday present or as a way to say "I love you" on your anniversary. Perfect for a baby shower or to bring over when visiting someone in need of care. On the other hand, a gift basket is also a classy presentation for products you want to promote and a token of appreciation for your business clients and employees.
In this article you can find some great ideas on how to easily craft a perfect gift basket by yourself.
The Secret for a Perfect Gift Basket
The secret? Your own signature.
Think of a gift basket as a love letter… where shapes, colors and words are meaningfully chosen to bring a message. You cannot buy a love letter. You must write it. And shapes, colors, products and arrangements tell a lot about the recipient and the donor.
As much as a letter is not a group of random words, a gift basket is not just a bunch of things put together.
The best gift basket is designed around passions and interests of the recipient, every product is chosen to highlight his/her best qualities. Everything is carefully prepared, every product has been thoughtfully added and any particular is meaningful because a gift basket is a perfect way to show how much you care.