If you like this content come back on www.happystove.com and rate it!
The Ultimate Guide to Grilling Marinades and Dressing Sauces
Marinades and Dressing Sauces are an easy way to improve the flavor of meat, fish and vegetables while preserving them moisten and tender during the cooking process. Learn all the secrets for great marinades and dressing sauce and become the king of the grill!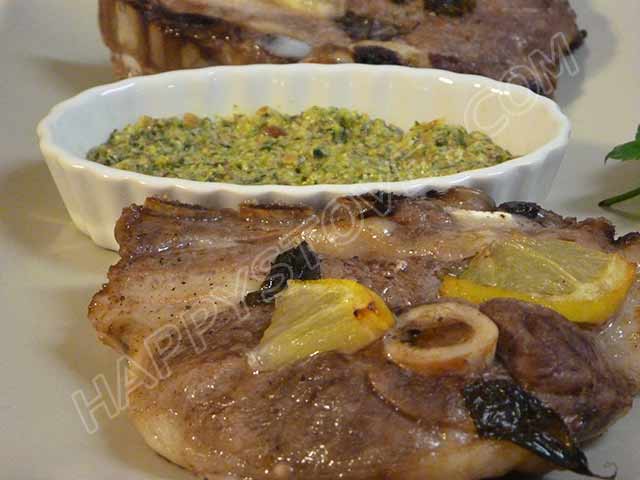 Dressing Sauces
Dressing sauces are an easy way to add flavor, moisture and visual appealing to meat, fish and vegetables. Although there are many commercially available sauces that you can buy at the store, preparing your own dressing sauce may be a fun and flavorful experience. You will be able to perfectly match the dressing sauce to the meal you're cooking and to your taste.
Below some suggestions for easy and delicious dressing sauces perfect for meat, vegetables, seafood and fruit.
Garlic Flavored Sauce (for grilled meat): Fold a lightly greased aluminum foil around a garlic head. Place it on the grill and let cook for 45 minutes. Crush the softened garlic and mix with some oil, a teaspoon of vinegar, salt and pepper.
Barbecue sauce (for meat): Saute 1 chopped onion and 1 garlic clove with some butter until golden brown. Slowly add 1 cup of beer, 2 tablespoons of vinegar and two tablespoons of Worcestershire sauce, some lemon juice, 2 tablespoons of sugar, 1 can of tomato sauce, half a teaspoon of salt, half of dry mustard, one of paprika, one of white pepper, half a teaspoon of dried rosemary powder, 1 tablespoon soy sauce 1 teaspoon chili powder, a spritz of tequila. Mix well and cook on low heat for about 30 minutes, stirring frequently. If the sauce is too thick, dilute with a little more beer. Keep in the refrigerator.
Flavored butter sauces (very good for meat, fish and vegetables): Let rest the butter at room temperature until soft and easy to work. Stirring, add a pinch of salt, white pepper to taste, some grated lemon zest, a few drops of lemon and finely chopped herbs (sage, rosemary, basil, thyme) to taste. When the butter is ready let chill it in the refrigerator. The butter will melt on your hot food and release its unique aromas.
Flavored Mayonnaise (suggested for chicken, turkey or fish): Make your flavored mayonnaise sauce mixing mayonnaise with finely chopped herbs such as parsley, chives. You can also prepare a sauce mixing mayonnaise with chopped anchovy fillets in oil. See recipe Caramelized Onions and Mayonnaise Dressing Sauce ↪ for an additional suggestion.
Remoulade sauce (Ideal for fish): In one bowl, mix 1 cup of table cream and 3 tablespoons of lemon juice. Set aside. In another bowl, mix together 3 chopped pickled cucumbers, 1 tablespoon of capers, 1 tablespoon of vinegar, chopped Italian parsley. Combine the content of the two bowls and blend well with 2 tablespoons of mayonnaise and a pinch of salt. Let rest in the fridge for a while. Stir well before serving.
Aioli (fish and vegetables): A Provencal garlic sauce, excellent for vegetables and fish. Crush in a mortar 2 cloves of garlic, add 2 egg yolks. Adjust with salt and pepper and slowly add some extra virgin olive oil, stirring continuously.
Yogurt sauce (for vegetables): Finely chop half garlic clove and mix it with 2 cups of plain yogurt. Add one tablespoon of mustard, 1-2 teaspoons of lemon juice, 1 tablespoon of chopped chives, 1 tablespoon chopped parsley, a pinch of salt and pepper. Let chill in the refrigerator for about 30 minutes before serving.
Caramel sauce: perfect for fruit skewers. Heat 2 cups of table cream with a vanilla bean and a lemon zest. Remove the vanilla bean and lemon zest. In another pan melt at low heat 1 cup of sugar mixed with 2 tablespoons water and half teaspoon of lemon juice. Let simmer for about two minutes. Remove from heat and slowly add the cream, stirring continuously. Bring to a boil, always stirring constantly until the sauce thickens.